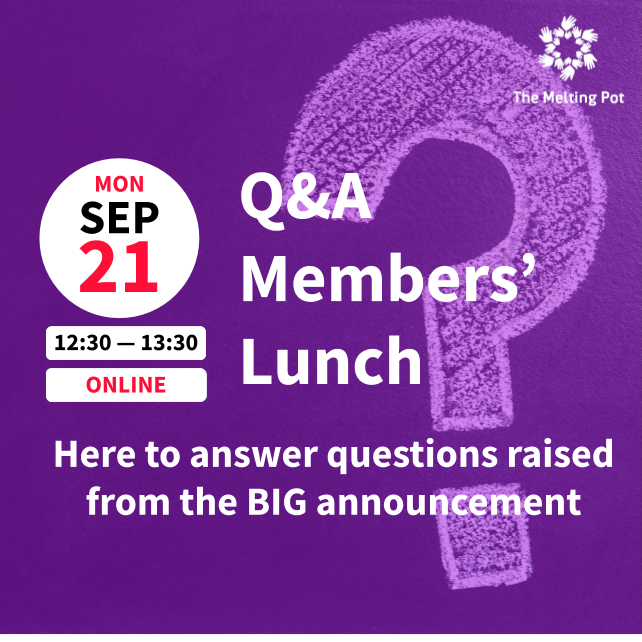 Thank you for those who were able to make it along to our announcement. For those who weren't able you can catch up by watching the recording of it
here
.
In short, the news we wanted to share with you is that we've decided it is time for The Melting Pot to leave its home on Rose Street after 14 years, and find a bigger, better, more affordable Edinburgh home for us all.
This has been a difficult decision to make but, with all the new challenges posed by socially distanced working, our business model is no longer viable in this space. We understand that this might come as a shock. We have had a few weeks to process this shock so we're here for you!
We really value your thoughts and feelings at this moment, it will help us understand where we should go from here and feel good about it as we do!
Let's have a informal chat over lunch, reminisce and answer any questions you may have. Please ensure you have either watched Claire's official
BIG news announcement
or read your email before joining us because we will have (probably) answered quite a few of your questions!