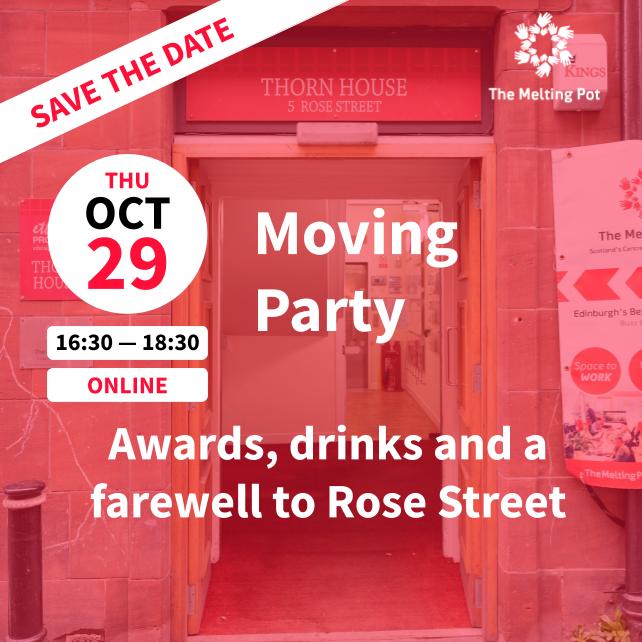 TMP's a teenager and we're moving house - let's celebrate!
It's been a bumpy year to say the least, but we are happy that you lot are on this journey with us! To celebrate moving from Thorn House and our 13th Birthday we are having a Moving Party on Thursday 29th October.
As with everything at the moment, it will be held virtually, but fear not there will be the same fun activities with the same great people to keep us entertained. Join us for:
Annual TMP Coworking Awards
Speeches from TMP
Our brand new TMP game - Slide the Pip
Drinks and chats with the TMP community
We really want to see our nearest and dearest - YOU! So come along for bags of fun, a trip down The Melting Pot memory lane and a chance for a celebratory farewell to Thorn House.