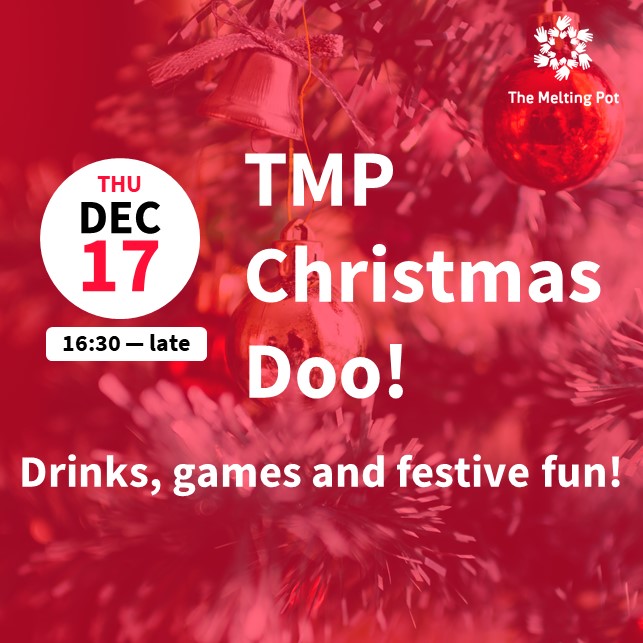 It's that festive time of year again! Grab your festive tipple and join the community at our Christmas Doo!
We'll bring the fun and games if you bring the mince pies, mulled wine and festive spirits of choice.
Activities to look forward to...
End of Year Review Power Pitch
- You have 30 seconds to tell us all about your year! Professionally or personally, what's happened this year that's been great? Not so great? What's the coolest thing you've learnt? Anything - just give us a glimpse of how you've been all these months we've been apart. GO!
Scavenger Hunt
- At the count of three, everyone dashes off to retrieve an item matching a word revealed by us. Players have fun deciding for themselves what the words mean. For example, finding something SWEET could be a lollipop or a picture of your great aunt Margaret! Interpreting the words really lets your personality shine.
Christmas Quiz
- Who doesn't love a good pub quiz!
*There will also be prizes for Best Christmas Wear and Most Festive Background/Decor, so get creative and show us what you've got!*