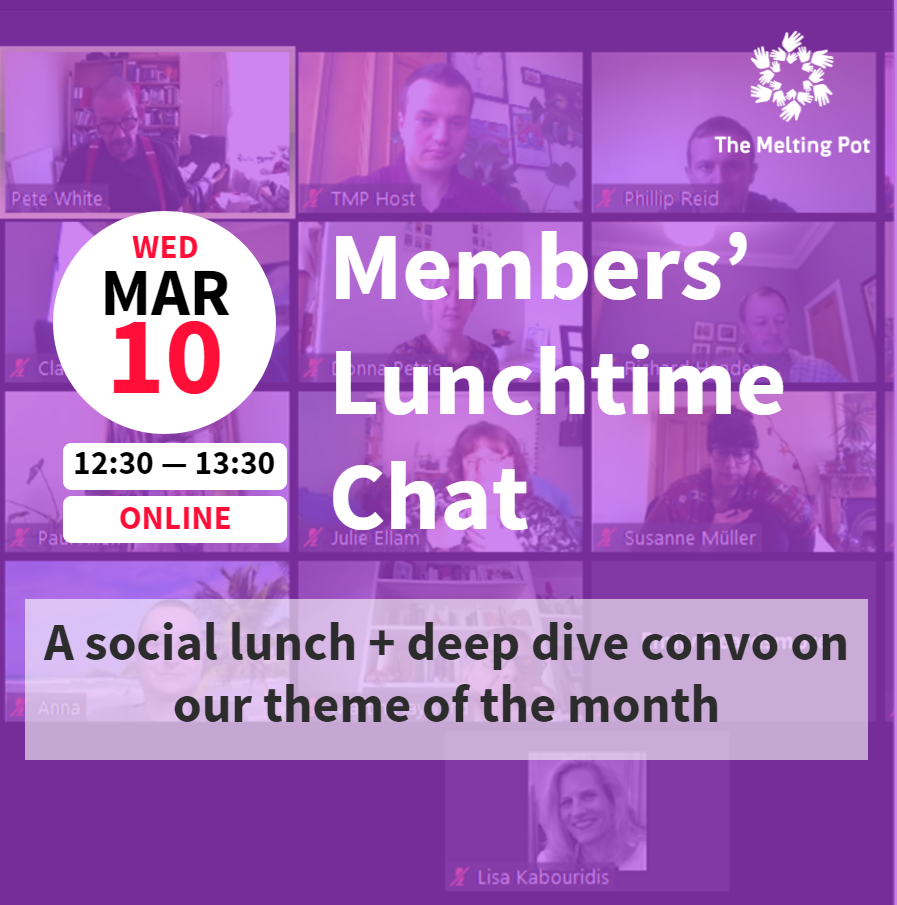 It's our monthly social, reimagined for the virtual era. We can't share soup and break bread like we used to, but we can still have some company to natter away our lunch break. If you want some easy social time with your community, tune in from 12.30pm and hang out. BYO lunch (or not, if you're just here for the chatter!).
12.30 - 1.15pm
Lunch together!
1.15 –1.30pm
Chat around our theme of the month, BEGINNINGS
1.30pm onwards
Stick around for some quiet company to cowork together
After the social patter you can stick around, or, just drop in and join at 1.15pm, for our more focused and facilitated, but still very easy-going, conversation around our theme for the month: BEGINNINGS. Bring any ideas or experiences you want to share, or tune in to pick up some tips and insights that might help you plan yours.
But don't go yet! Feel like you're missing the feeling of quietly working alongside someone, with their mere presence helping to keep you on task and focused? Us too! So we're here to launch Virtual Coworking Afternoons. It's simple: stay online after Lunchtime Chat (or drop in anytime from 1.30pm), pop your camera on but your mic on mute and keep your fellow Potters tucked in the corner of your screen as you work away the afternoon. Taking a tea break? Give us a wave or drop a note in the chat and see if anyone wants to join you! Feeling distracted? Cast your eyes over your fellows working away and find the inspiration you need.
All this is happening from the same Zoom link so you can drop in for any or all of it, whenever suits you best.