Consultant and Research Associate / Self-employed freelance consultant and University of Oxford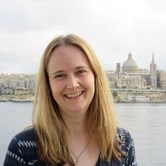 About Me
Dr Cathy Baldwin is an Applied Anthropologist/Social Scientist and Public Health Researcher and Consultant. Her focus is the social, cultural, health and psychosocial aspects of climate resilience/adaptation, urban development, planning and infrastructure, energy production, and environmental management. She is a Research Associate in Anthropology, University of Oxford and Visiting Researcher at the Faculty of Technology, Design and Environment, Oxford Brookes University. She conducts consultancy in the fields of public health and social development, around a variety of environmental and urban issues. Recent and current clients include International SOS, University of Edinburgh for LTS International, DfID for LTS International, and Ben Cave Associates (various clients). She was formerly a Research Fellow at the World Resources Institute (WRI), Washington DC. Cathy's first book, S*ocial Sustainability, Climate Resilience and Community-Based Urban Development: What about the People? *(co-authored with Dr Robin King, WRI) comes out with Routledge in May 2018.
A bit about my organisational mission/the work that I do...
I am a self-employed freelance consultant and researcher affiliated to the University of Oxford. I am an applied social and behavioural scientist and public health specialist undertaking consultancies in several areas: Monitoring and Evaluation of global heath programmes, reviews of M&E programmes conducted by and for DFID, health impact assessments of the social and health effects of infrastructure development and energy production, and a variety of research that I published in journals and one book so far. Current clients are the University of Edinburgh and DFID. I am working on establishing a base here in Scotland.
More people in this category