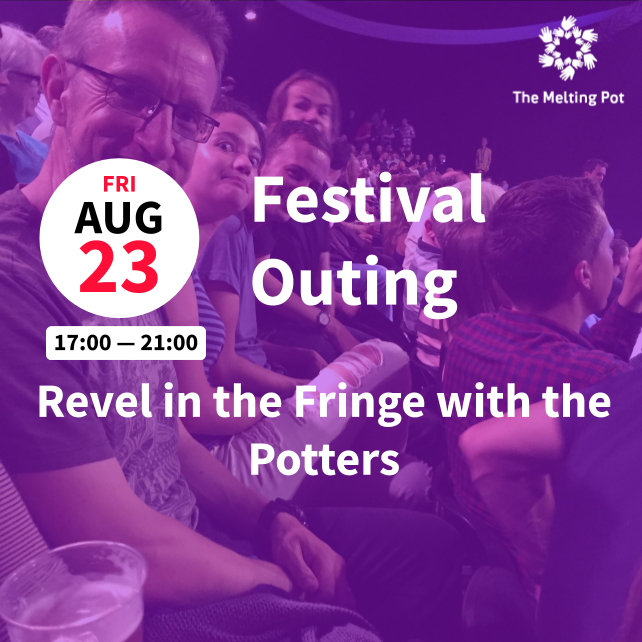 Every August we head out of The Pot to soak up some of that Fringe festival atmosphere. Members: it's up to YOU to choose the show. Send your pick to info@TheMeltingPotEdinburgh.org.uk before first Friday of the Fringe. We'll then shortlist the shows and you'll have a week to vote for your favourite.

What's in store for this year? Well, that's up to you. Once we have selected a show you can buy a ticket directly from us (cash preferable)!
On the night, second last Friday of the Fringe, we'll meet at a pub for a refreshing beverage in the sun (…hopefully). Then we'll all head over to the venue, wherever that may be, together. It's sure to be full of fun and frolics we hope you'll join us!