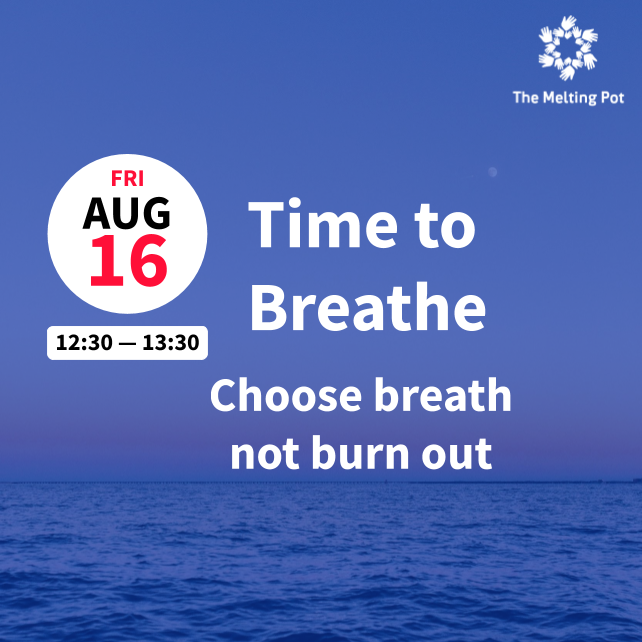 Would you like to have more focus? Creativity? Energy? Feel less stressed and anxious? Have you ever thought this was all possible simply by breathing - yes breathing! Rediscover the innate ability of your own breath to increase energy and reduce stress.
Join Sonja from Wild Orange a coach and facilitator in conscious leadership and mindful entrepreneurship. Sonja has studied with doctors and breathwork coaches around the world and is excited to share the foundations of this practice with you.
Time to Breathe is a breath workshop providing breathing exercises for anxiety, sleep, joy, creativity and so much more. Learn how to reset old breath patterns for ongoing health and wellbeing. Choose to breathe not burn out! Everything starts with the breath.