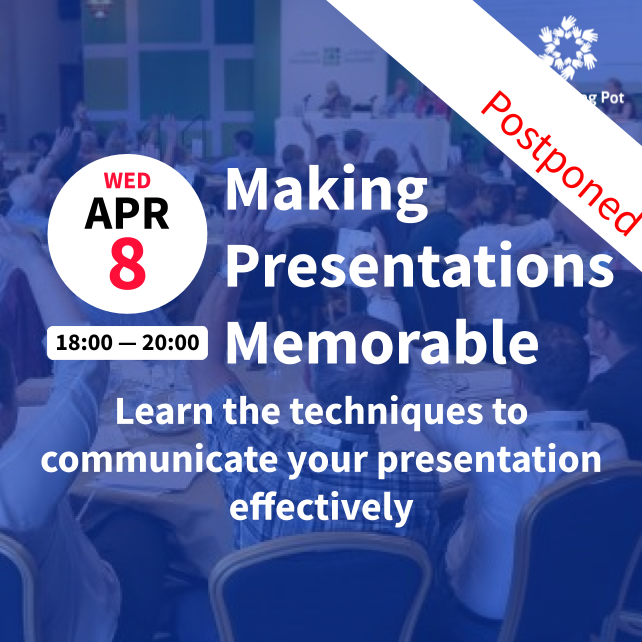 **Due to unforeseen circumstances, we've had to postpone this event for now. We are still looking to hold it, watch this space for more details!
Giving a presentation or a speech gives you as a speaker a unique opportunity to share your ideas and inspire people, but only if your audience take away the right message - and remembers it!
All too often, the message we want to give is very different from the message that is heard by our audiences.
TMP member Selina Stephen (Torchbearing) will help you to:
1. Understand how to put yourself in the shoes of your audience – what is their experience, why are they coming to listen to you?
2. Design your message from the audience's perspective – what messages do you want them to take away with them? What do you want them to do differently when they leave?
3. Structure your presentations in a way that helps the audience to understand, learn and remember using stories, theory, visual aids and participation techniques.
4. Design your powerpoint/visual aids to complement your presentation.