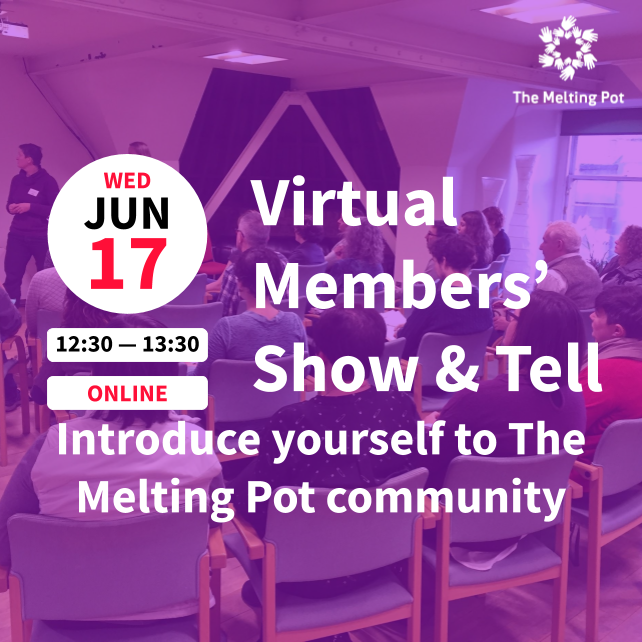 Whether you're new to TMP and never attended a Show & Tell before, or if you've been at TMP a while now and attended them before, this TMPEvent is great to catch up with your fellow Potters' and learn about the fantastic work that they do.
Join our Virtual Members' Show & Tell! A chance for Members - new and old - to give a 5 minute intro to themselves and what they do. All are welcome, and making an intro 'pitch' isn't compulsory (but it is encouraged)!
Sign up for a free members' ticket to receive the Zoom link and click on it when the date comes around!