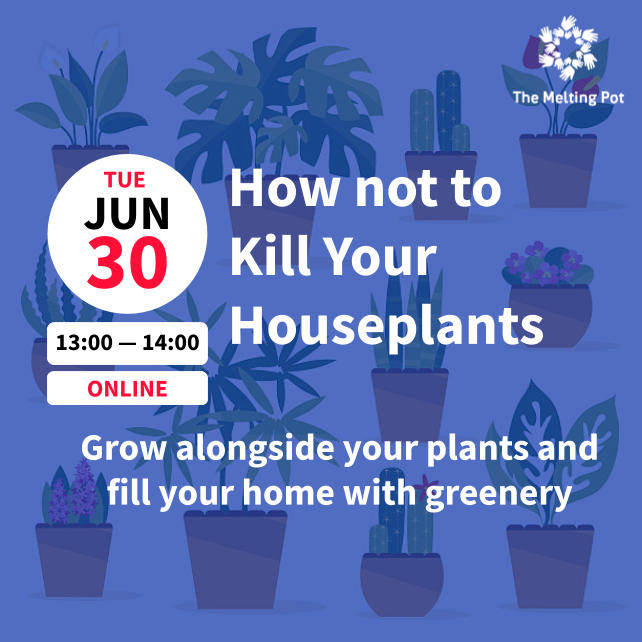 If you have ever said "I like plants but I can't keep them alive", this online event is for you! Join us for an hour of learning from veteran houseplant enthusiasts and come away inspired, ready to make some foliage friends.
At this event you will learn:
- types of plants and how to identify them
- how to know when to water (and when not to!)
- room placement and light
- soil and repotting
- some easy beginner plants
- biggest beginner mistakes
- how to spot and address issues
- where to find more help if needed
- top tips from houseplant veterans
This is an online event taking place via zoom, and a link will be sent with your purchase confirmation.