Potters' Perks
Potters' Perks are an exciting new membership benefit that offers a variety of discounts at local businesses. To access these perks just pick up your NEW membership card from TMP hosting desk. And make sure you bring it along with you to receive your benefits!
Your perks include...
Platform 41 Coffee
Where: 41 Leith Street 
Discount: 10% all food and drink 
The Bahn Mi Bar
Where: Unit 2, Number 3, The Arches, East Market Street
Discount: 15% off food and drink 
Bross Bagels
Where: All venues across Edinburgh 
Discount:10% off 
T&C's: Valid until 31/07/2022
Loudons
Where: 2 Sibbald Walk, EH8 8FT 
Discount: 30% off food and drink (excludes alcohol)
T&C's: Valid from 01/09/2021, only valid at the new Waverly venue, only covers TMP members, and excludes any alcohol
Maki & Ramen
Where: All Venues across Edinburgh and Glasgow (Excluding Maki & Ramen St James Quarter)
Discount: 15% off in store, 15% off online using code MPMAKI
T&C's:  excludes the new St James Quarter Venue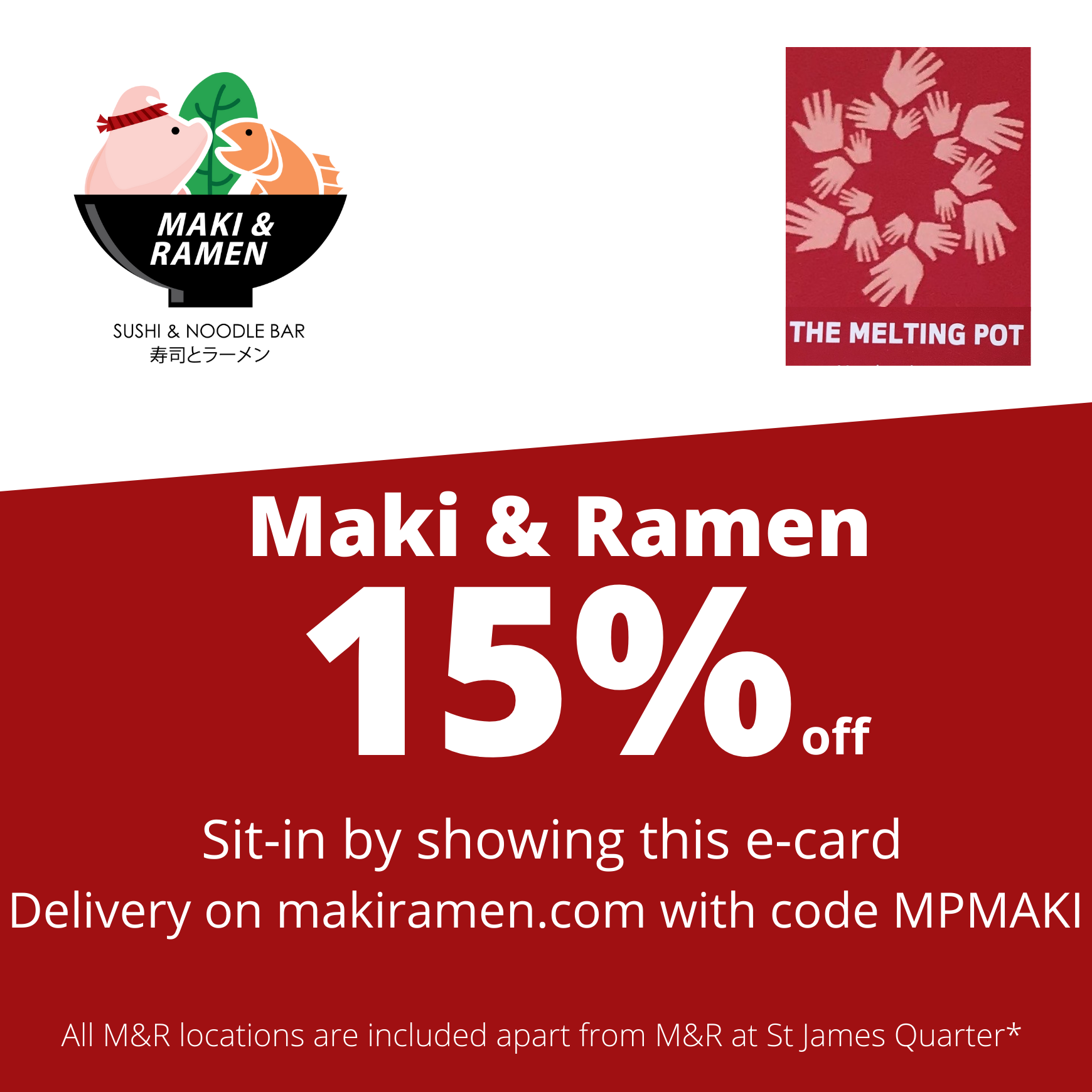 East Side Yoga
Where:
 109 Broughton Street
Discount: 15% off selected classes
T&C's:Discount 
applies to all their credit packs and memberships but excludes the intro offer 5 class pack of £25. 
Email to redeem - 
reception@eastsideyoga.co.uk